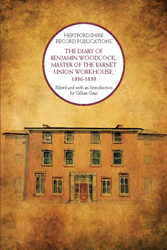 news
Latest News
The 2014 Annual General Meeting was held on Saturday 21 June at Weston School, when the 2014/15 volume of Weston School's early records was launched.
Our website has been updated, we appreciate any comments you may have on the new look. Please e-mail: info@hrsociety.org.uk.
Annual Newsletters produced since 2003 are now available online (see below). A page dedicated to our special map publications has been included in the publications section.
If you have a news story related to the history of Hertfordshire, please e-mail us and we'll post it on this page.
previous newsletters
Follow the link to download a copy of our annual newsletter. Available in both PDF and Word format.